Two of Irelands top female riders to compete at Junior Womens
Gent Wevelgem 2019.

For the third consecutive year Irishcyclesport International Cycling Project are delighted to have secured places for 2 Irish riders to compete at the great early season Classic that is Junior Women Gent Wevelgem being played out this coming Sunday 31st March at Boezinge a village north of the city of Ypres in West Flanders, Belgium,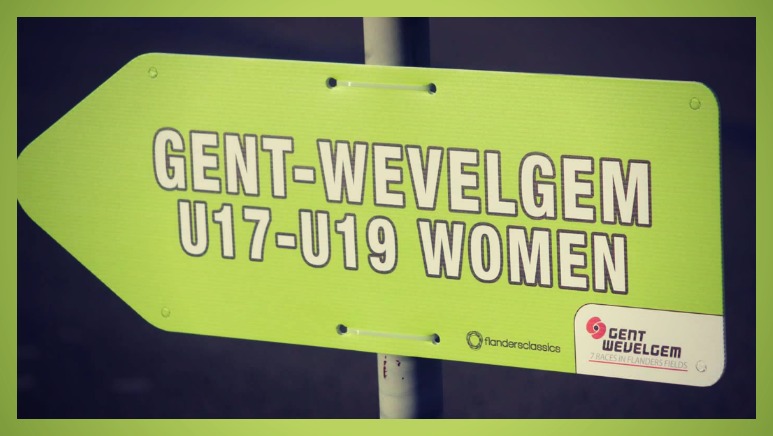 The girls making the trip to Belgium are Clodagh Gallagher AAA Cycling Team and Lucy ODonnell Kanturk OLeary Stone with Grainne Hanley joining as team support.

Clodagh Gallagher is no stranger to this race and knows what is ahead of her on Sunday as she travelled with IrishCycleSport to compete at this event last year and pulled off a strong performance finishing only a few seconds down on the leading group across the line.
This event couldn't come at a better time for Clodagh as those who follow womens cycling at home will no doubt be aware of her recent success over the last number of weeks taking the honours in all of the last three races she has competed in. No doubt a massive confidence booster as she steps up to international level competition on Sunday
It will be the first visit however to this race for Lucy ODonnell who has competed in Belgium before and is no stranger to International competition either after an outstanding CX season over the winter where she really made a name for herself domestically and then went on to represent Ireland at CX Worlds against cyclings top female cyclists.

Lucy also knows a thing or two about winning and has had success over the last few weeks on the road, which going into an event like this can do nothing but boost morale and in turn bring out the best from both her and Clodagh in Belgium over the weekend.
The girls travel with the IrishCycleSport Internation Cycling Project however they will guest ride for their partner Cannibal Team on Sunday alongside 2 Lithuanians and 2 Swedish riders so a truly International experience lies ahead for our riders